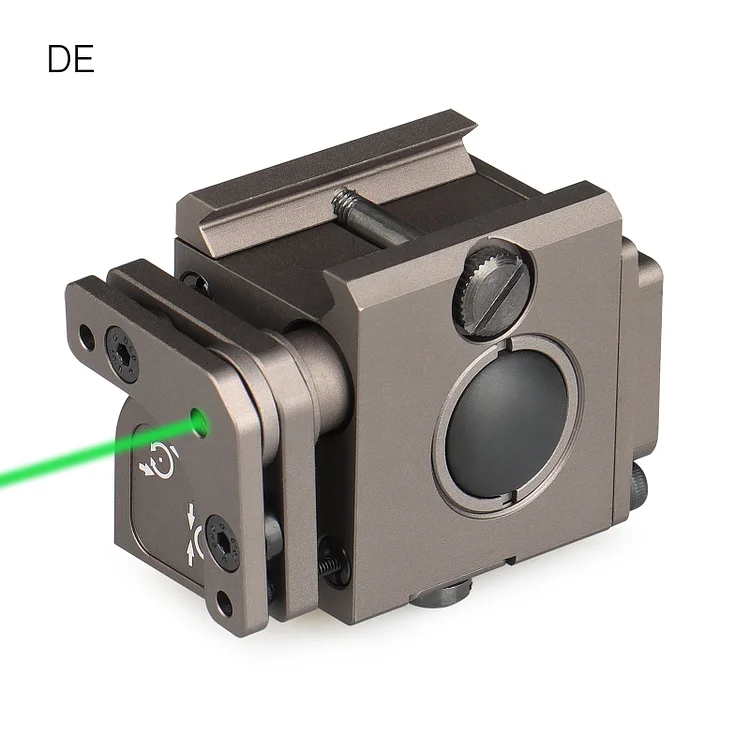 The product is installed at times for various types of small arms (hunting) weapons using the WEAVER PICATINNI laser mount integrated into the body or using brackets manufactured
Specifications:
The light source is a super bright semiconductor diode module with a wavelength of 850 nm and a maximum power of 3 mW.
Supply voltage - 3V.
Batteries - CR123 (installation of CR123 batteries is possible).
The time of continuous operation with a stable luminous flux from standard batteries is 24 hours.
Overall dimensions - 55X38X33.
Product weight without batteries - 87 g.
Operating temperature range - from -30 to +40 С˚.
Case material duralumin.
This Laser has several modes of operation:
A short press of the button (holding for less than 0.5 s) turns on the laser and indicator in the latched mode - when the button is released, the laser and indicator continue to light, pressing again turns them off. Switching off always occurs when the button is pressed.
Pressing twice for 0.5 s turns on the flashing of the laser and indicator at a frequency of 2 Hz, pressing again turns them off.
Perst-1IK is an ideal combination of price / quality, small size, light, strong and sealed duralumin case with a very reliable adjustment.