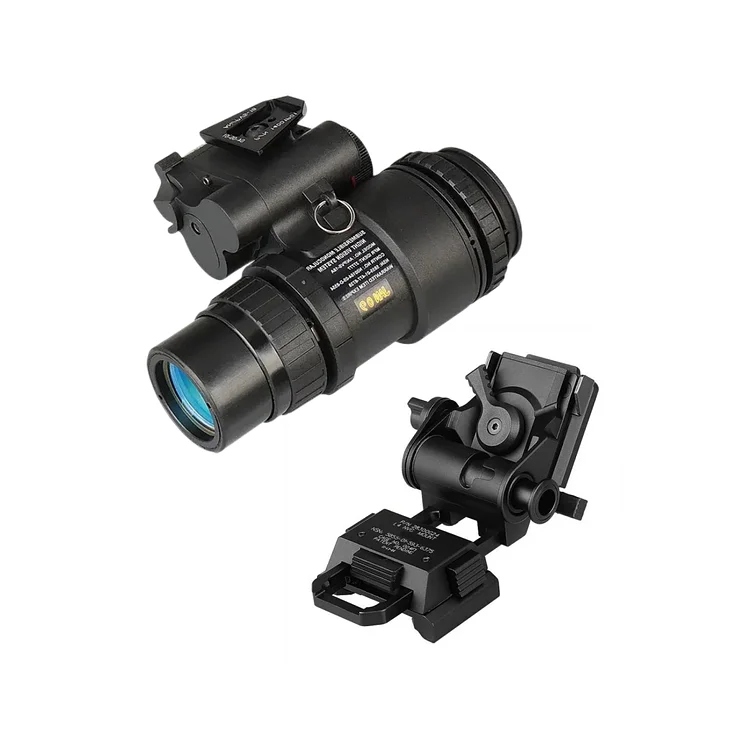 1. High-performance professional infrared PVS-18 digital night vision device. This product is a high-performance professional infrared PVS-18 digital night vision device with powerful functions, strong practicability and wide application range. It has a four-position switch and supports infrared, color, green and red modes to suit different fields of shade. Equipped with an L4 G24 that connects to the helmet shield.
2. Good infrared concealment. Infrared lighting is used, which can fill in the light in the dark, and the brightness of the light is lower than the visible range of the human eye, which has better concealment. The built-in infrared illuminator can provide you even in complete darkness. Provides bright and clear images.
3. Ultra-wide field of view observation range, clear imaging. The FOV is 7.95°X 6°, the field of view is wide, and it has a good clear view in the dark. The screen resolution is 320x240, and the built-in screen of 0.28 inches allows you to see a wider area.
4. High magnification. This product can increase the maximum magnification of 3 times, so that users can see clearly and accurately even in the distance.
5. The L4 G24 helmet adapter is designed to provide a safe and stable connection bracket for night vision equipment. It features a quick release lever for easy and safe attachment and removal of the night vision goggles. The adapter also features a locking mechanism to prevent accidental disengagement of the night vision goggles. It is a great choice for outdoor activities.
6. The surface is made of anodized aluminum, which is not easy to wear, and the equipment is not easy to rust in a humid environment. The coating is strong and the service life of the equipment is very long. The device is also water and dust resistant, so you can use it in any weather.