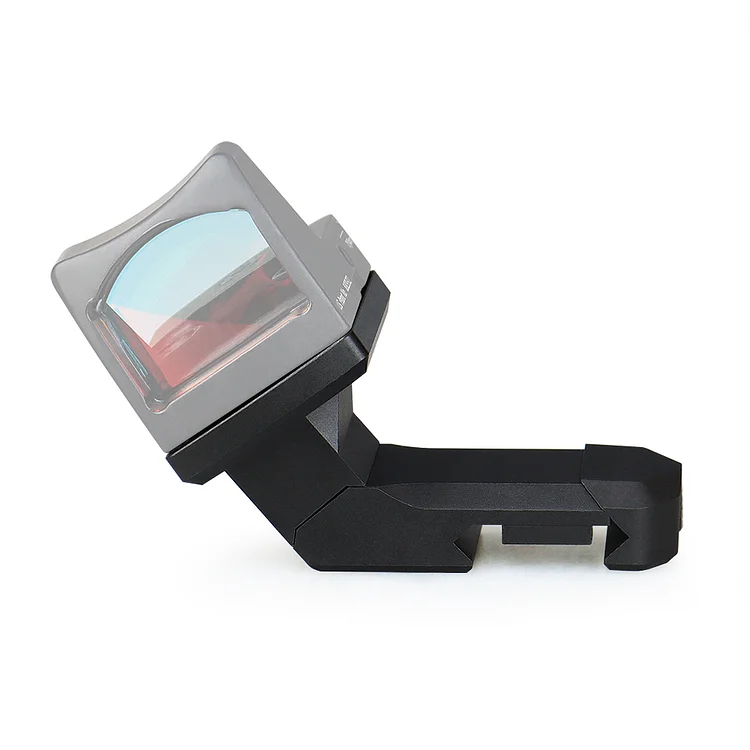 This product is a variable offset mount that can be offset by 35 degrees and 45 degrees.
When using multiple optical devices together, you can aim the attached dot sight by holding the gun at an angle.
Also, by replacing the site base, it is also a mount base that can attach multiple types of dot sights.
Comes with a site base compatible with Aimpoint type T2 dot sites and Trijicon type RMR dot sites.
Bolt-on is possible if the product has the same bolt hole width.
By switching the orientation of the stand boots installed between the rail clamp and the sight base, the offset angle of 35 degrees or 45 degrees can be selected, and the angle can be selected depending on the optical device to be combined with the dot sight to be mounted.
* Even if it is a compatible product, it depends on the manufacturer and individual differences.
Processing and adjustment may be required for installation.