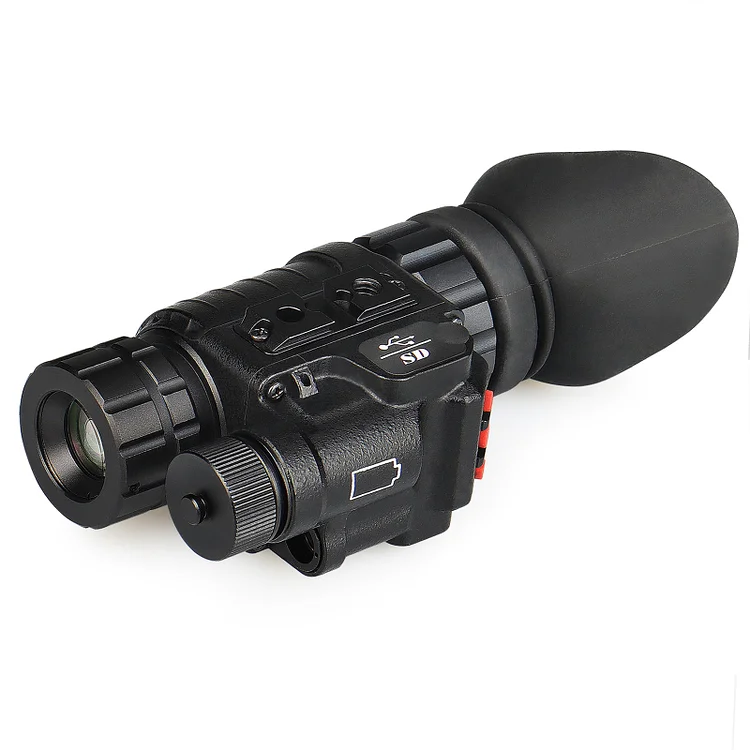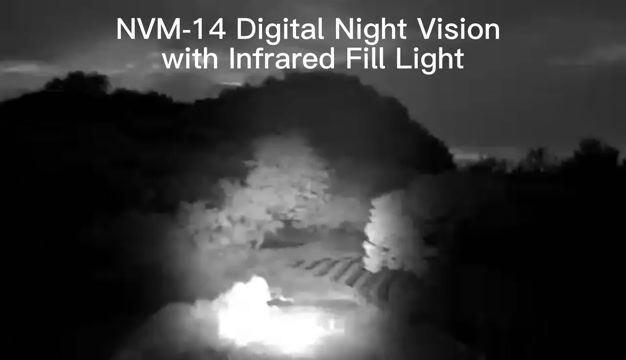 High-Definition Digital Night Vision: The NVM-14 is equipped with a high-definition digital night vision that provides a clear and sharp image even in the dark. It has a field of view of 21.5°x12° and an electron magnification of 1x-8x, allowing you to see far away objects with great detail.
WIFI Connectivity: The NVM-14 is equipped with WIFI connectivity, allowing you to connect to your smartphone or other devices to view and share your images and videos.
OLED Display: The NVM-14 features a 1920x1080 OLED display, providing a clear and vivid image.
Waterproof: The NVM-14 is IP65 waterproof, making it suitable for use in wet and humid environments.
Video Function: The NVM-14 has a video function, allowing you to record and store your images and videos on a 8GB-128GB TF Micro SD Card. It also has a date and time setting, allowing you to easily keep track of when your images and videos were taken.
| | |
| --- | --- |
| Electron Magnification | 1x-8x |
| Optical Magnification | 1x |
| Field of View(FOV) | 21.5°x12° |
| Objective Parameters | 19.58mm / F1.2 |
| Sensor | 0.0001LUX Ultra low illumination black and white sensor |
| Display | 1920x1080 OLED display |
| Exit Pupil Diameter | 7.0mm |
| Pupillary Exit Distance | 27mm |
| Auxiliary Llight Source | 850nm Infrared light |
| Image Display Mode | Three colors: black/white, red and green |
| Screen Brightness | Level 1-7 is adjustable |
| Luminance of the Iinfrared Lamp | Level 1-5 is adjustable |
| Cross Dividing Line | Six modes, red, green, black three color choice |
| Date and Time Setting | yes |
| Video Function | yes |
| Memory Card | 8GB-128GB TF (Optional capacity) |
| Waterproof | IP65 |
| External Interface | Type-c |
| Cable | Typle-cable |
| WIFI | Equipped with APP, compatible with iOS and Android system mobile phones |
| Electronic Compass | All directions indication |
| Electronic Gyroscope | Pitch Angle roll Angle dynamic display |
| Interface to Flip | 0°-108°be interchangeable |
| Mechanical Interface Dovetail | Optional to fit two tactical helmet tipper mounts,can switch between left and right eyes. |
| Working Time | Use a 16340 rechargeable battery, continuous working time is more than 1h (infrared light on), 1.5h(infrared light off); Use a 16650 rechargeable battery, continuous working time is more than 3h(infrared light on), 4.5h(infrared light off) |
| Battery Type | 1 16340 rechargeable battery or 1 16650 rechargeable battery |