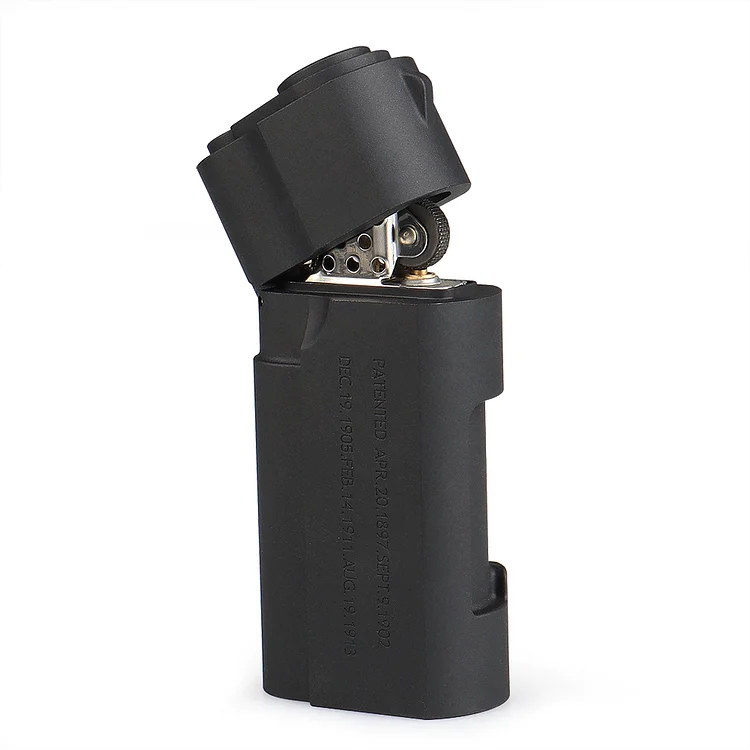 Descriptions:
1.Strong wind resistance. In a strong wind environment, it can keep the flame from extinguishing. It is suitable for using fire in the wild and is less affected by the environment.
2. Cool appearance. Taking the shape of the front section of the Colt m1911 pistol, the lighter casing is designed according to the shape of the front section, which is more different from other lighters.
3. Long service life. It can be recycled, and after use, you can add kerosene to the lighter by yourself, and a sealing boss is added inside, which improves the surface treatment process and prolongs the life of the lighter.
4. The first choice for playing with fingertips. The gun-shaped design and high-end materials are very suitable for playing with your fingertips.
5. Equipped with high-end gift box packaging. The design is exquisite, whether it is for your own use or as a gift, it is a good choice.