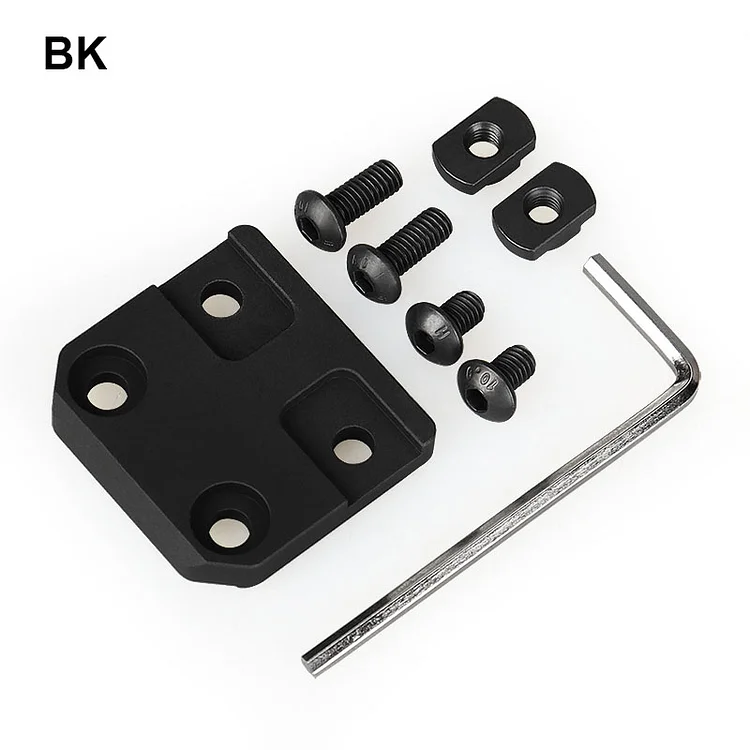 A light mount compatible with SF type M300 or M600 scout lights.
If the product has the same bolt hole width, it can be bolted on directly to the mount.
It is basically a mount that functions as an offset mount,
When combining a QD lever of a laser device mounted on the same rail, a large remote switch, etc.
It is also a mount that allows you to mount the light by hesitating the mounting base and mounting levers that interfere with each other.
* Even if it is a compatible product, it depends on the manufacturer and individual differences.
Processing and adjustment may be required for installation.