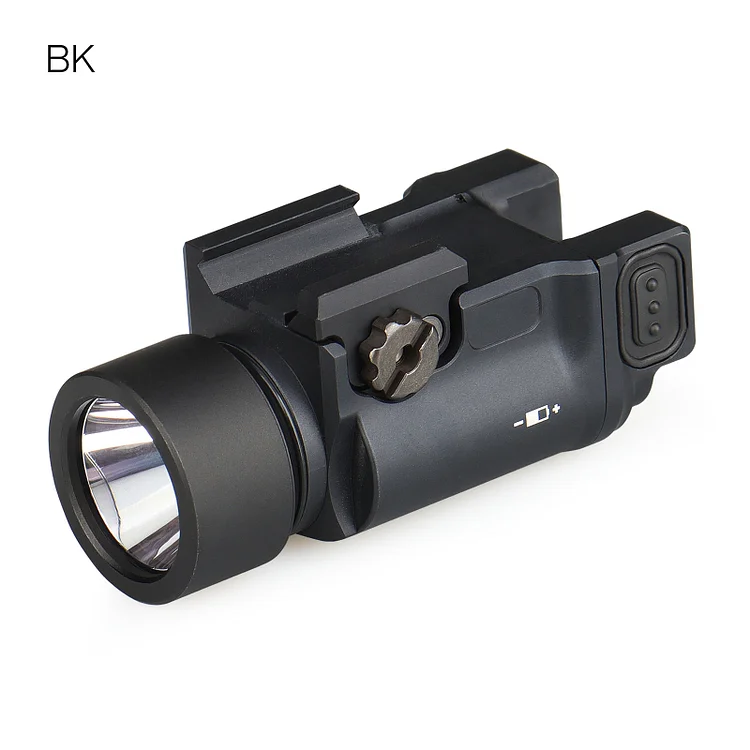 The LED flashlight is designed to detect and illuminate a target (object) during observation, inspection and firing at night in the IR range using a night vision device.
The light source is a LED in the IR range.
The illumination of the working surface located on a plane perpendicular to the optical axis of the product, at a distance of 5 m with external illumination of not more than 0.3 lux in the center of the light spot - not less than 350 lux in continuous mode and not less than 500 lux.
Functions:Constant/Momentary/Strobe
The product is powered by two CR123A batteries with a nominal voltage of 3V installed in the case.
Time of continuous operation with a stable luminous flux from a standard battery in continuous mode: at least 1.2 hours.
Overall dimensions with a cover installed on it for working with a gun: (78x38x37) ± 3 mm
Ambient temperature during operation: -20°C + 40°C