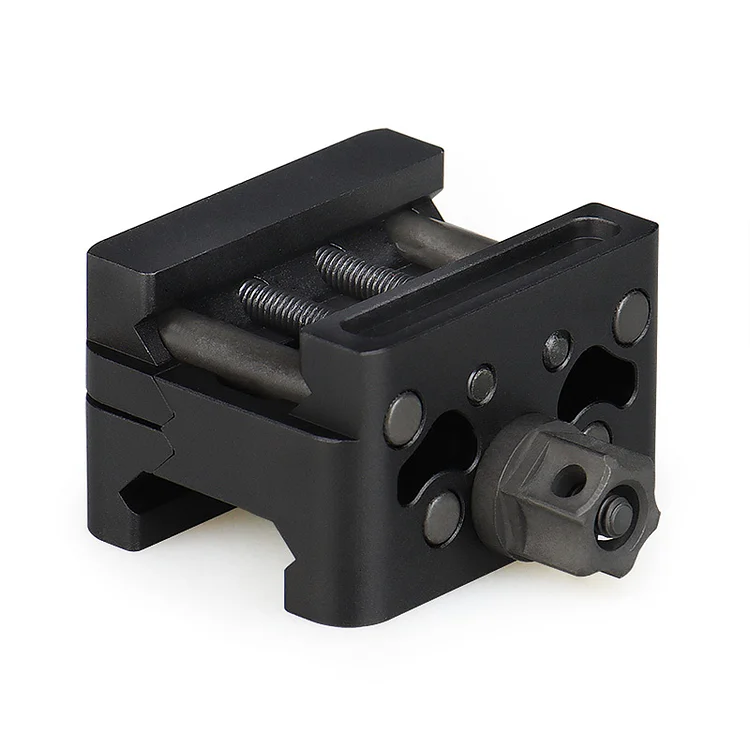 DLOC-IRD Quick Release Weapon Mount (Mini D-LOC Rifle Mount)
The DLOC-IRD is a lightweight, high-speed, low-drag quick release weapon mounting system for the IR Patrol M300W that returns to true zero after removing and reattaching to a picatinny rail.
The extreme grip by the DLOC mount allows users to only hand tighten the retention knob or torque to spec.
Designed to allow for quick detachment/attachment.
Tightening knob allows for hand tightening to rail without worry of mount integrity.
Anodized anti-reflective coating standard.