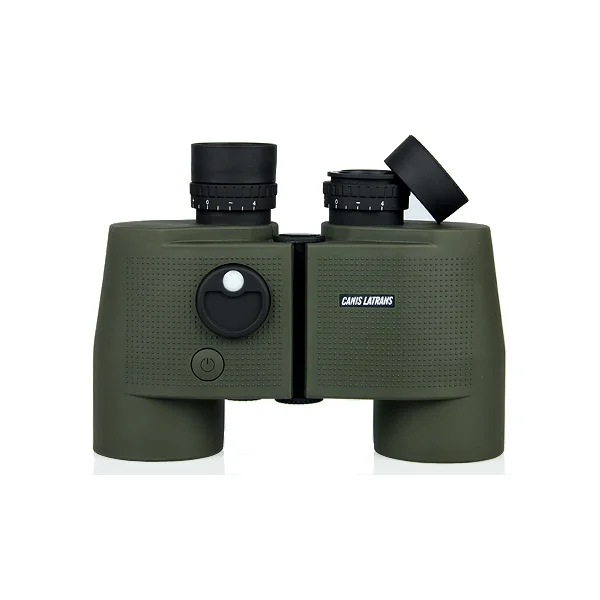 | | |
| --- | --- |
| Magnification | 7X |
| Diameter | 50mm |
| Angle of view | 7.8° |
| Field of View | 136M/1000M ,408Ft/1000Yds |
| Eye-relief | 22mm |
| Exit Pupil | 7mm |
| Size | 200x85x145mm |
| Weight | 1090g |
Binoculars or field glasses are two telescopes mounted side-by-side and aligned to point in the same direction, allowing the viewer to use both eyes (binocular vision) when viewing distant objects. Most are sized to be held using both hands, although sizes vary widely from opera glasses to large pedestal mounted military models.
Telescopes are optical instruments that make distant objects appear magnified by using an arrangement of lenses or curved mirrors and lenses, or various devices used to observe distant objects by their emission, absorption, or reflection of electromagnetic radiation.[1] The first known practical telescopes were refracting telescopes invented in the Netherlands at the beginning of the 17th century, by using glass lenses. They found use in both terrestrial applications and astronomy.