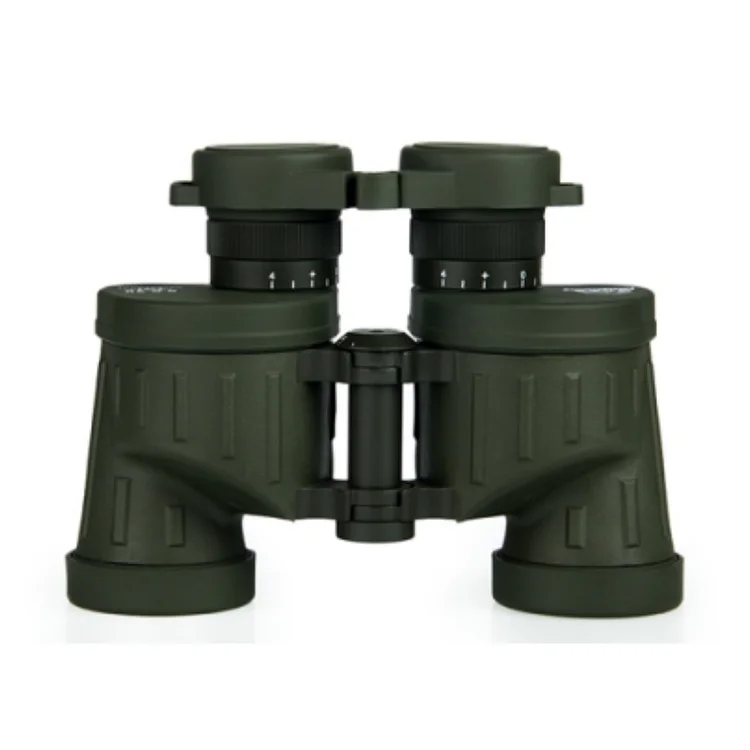 6x30 binoculars
Magnification
6X
Diameter
30mm
Angle of view
8.5°
Eye-relief
23mm
Size
175x60x128mm
Standard
BAK4 prism and two single broadband green membrane, and the rest of the blue film.PQ600D black bag, Oxford cloth soft suede flannelette, corrugated color box, conventional specifications, plastic bags, WPQ goggles.
Good optical performance and imaging is clear and bright.
An exit pupil distance, convenient and comfortable.
Using BAK4 prism, video are sharp and clear.
American hanging prism design, imaging stable and reliable.
All metal structure, strong and durable.
Shockproof seismic.
Binoculars or field glasses are two telescopes mounted side-by-side and aligned to point in the same direction, allowing the viewer to use both eyes (binocular vision) when viewing distant objects. Most are sized to be held using both hands, although sizes vary widely from opera glasses to large pedestal mounted military models.
Telescopes are optical instruments that make distant objects appear magnified by using an arrangement of lenses or curved mirrors and lenses, or various devices used to observe distant objects by their emission, absorption, or reflection of electromagnetic radiation.[1] The first known practical telescopes were refracting telescopes invented in the Netherlands at the beginning of the 17th century, by using glass lenses. They found use in both terrestrial applications and astronomy.