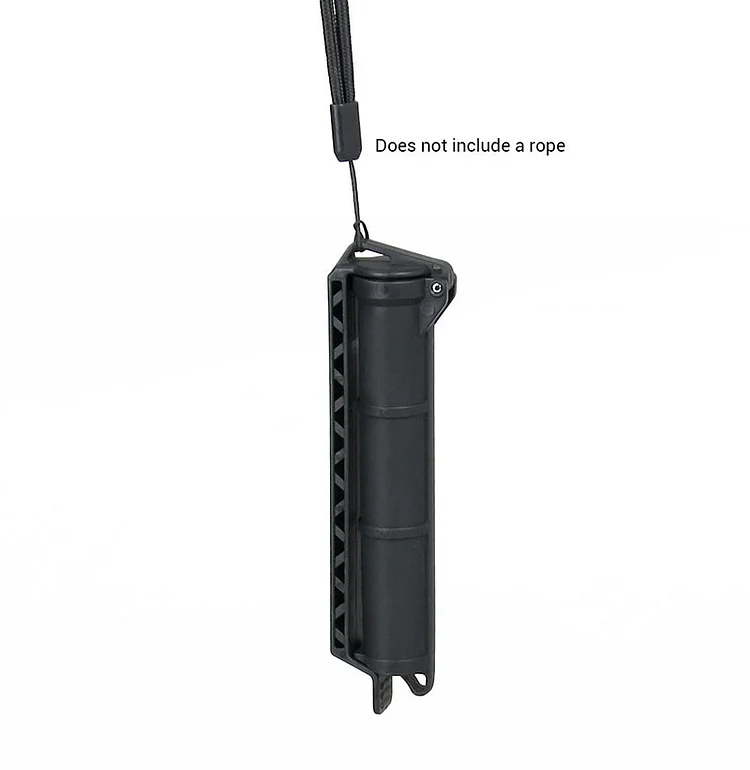 Product Description
It protects batteries and other critical gear while keeping it accessible and organized. The integrated webbing clip allows you to access It's contents without removing it, or you can quickly detach it for more control.
It easily attaches to M.O.L.L.E., webbing, and straps, and features lanyard loops at both ends, for more attachment options. It features a slim vertical profile that utilizes less than 1 M.O.L.L.E. webbing column, giving you more room for other gear including first aid kits, ammo, and tools.
It's slightly decreasing diameter can keep CR123 batteries at the bottom of It secure even when It is inverted. Just squeeze the sides of the tube to release CR-123s in the middle or bottom of It.
It's waterproof, dustproof, durable exterior keeps your essentials safe and accessible, keeping you prepared for whatever comes your way.
It can store:
Three CR123 batteries

Four AAA batteries

Two AA batteries

Small survival gear such as matches, hooks and line, a light stick, iodine tablets, a compass, and lip balm

First aid gear including hemostatic clotting agents, tweezers, and bandages

Consumables* such as medication, instant coffee packets, electrolyte powder, candy

Emergency money and a Flash Drive

Cigar/Cigarettes/chewing tobacco
*If you plan to store consumables (medication, snacks) in It, wash it thoroughly and consider using a food-safe plastic bag. A test tube or bottle brush can be used to clean it. It is made with food-safe thermoformed plastic.