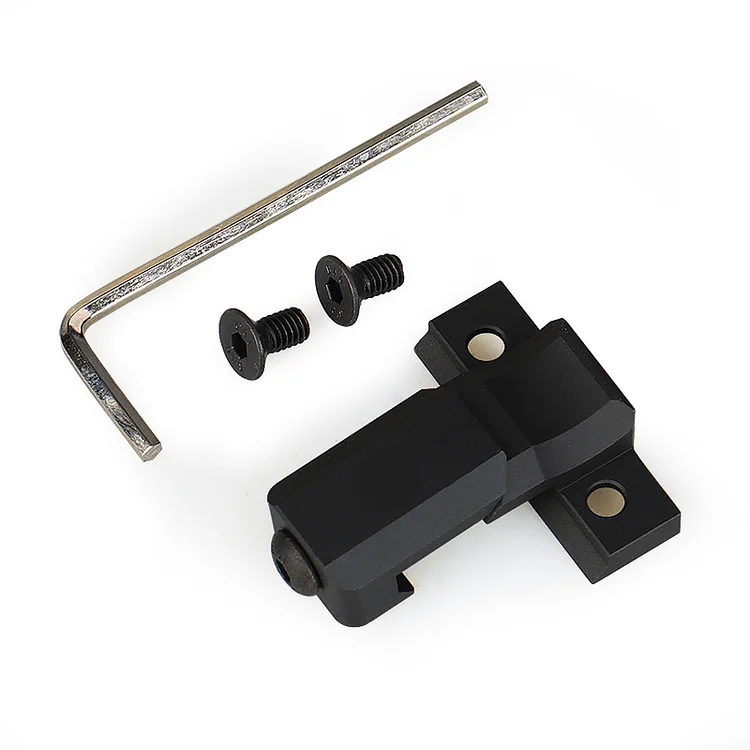 An adapter for mounting on the side of a Picatinny standard handguard in combination with a Surefire Scout Light.
The flashlight shifts slightly upwards, making it less likely to get in the way of the support hand.
It corresponds to the following flashlights.
・ Surefire Scout Light M600 & M300 etc.
・ MODLIGHT PLH & OKW Weapon Light
・ Arisaka 300 & 600 series
・ Streamlight PROTAC rail mount 1, 2 etc.