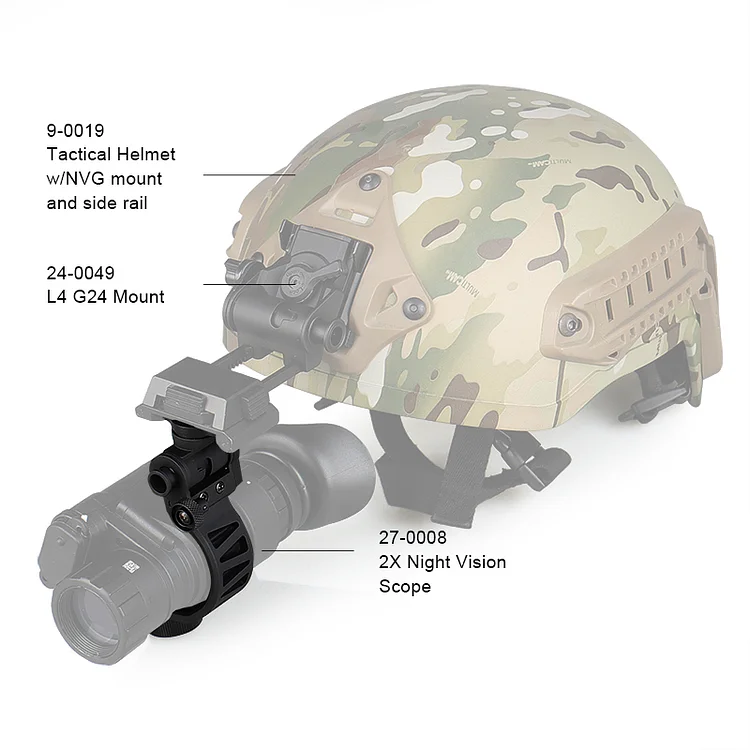 Description:
1. Superior Clarity: PVS-14 night vision goggles provide 6.4° wide field of view and 330x224 pixel high-resolution screen. The magnification is 2 times, and it works well at night.
2. Multi-function: PVS-14 can be hand-held, and can also be easily installed on the headband or helmet shield by using the bracket combination connection, freeing your hands.
3. Sturdy and durable: PVS-14 is made of aviation-grade aluminum and high-strength polymer materials, which is durable. Its anodized aluminum surface resists wear and rust, even in wet conditions. The tough coating ensures long-lasting durability, making it a solid investment.
4. High-quality material and stable and reliable: The L4 G24 helmet mount is made of high-quality aviation-grade aluminum alloy material to ensure its durability and long service life, and it can remain stable even during intense sports or combat.
5.This product is only compatible with the monocular J-arm helmet bracket used in conjunction with the PVS14 produced by our company. The number of thread teeth is 4, and the thread diameter is 5mm. It is suitable for the left eye. It weighs 55g and is light and easy to carry.