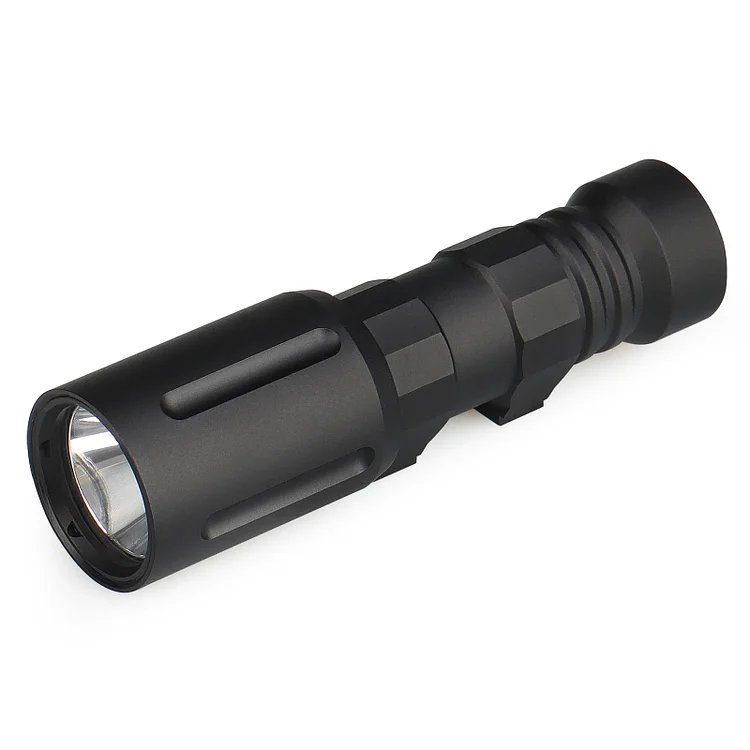 This light package contains a PLHv2-light head, 18350 body and tail cap. It also includes a single 1200mAh 18350 battery and a XTAR MC2 charger. While lumen output with this light is similar to the Surefire® M600DF head the throw is much better suited to a rifle mounted application at more than three times the amount throw than the M600DF. This light is a large step forward from the PLHv1 light. Lumen output is about the same but throw is greatly improved. It is the best balance of flood and throw available.
Due to the chemical process that takes place during Type 3 Hardcoat, the finish on the product can vary from one to the next, even if it is the same batch. We strive to create as tight of a range as possible, and match parts to the best of our ability, but be aware that there may be slight variation between sections of the light.
NOTE: The complete package comes with a click tailcap that is not compatible with remote switches.
Features
Cool White 5700K emitter tint
Drivers are fully potted and tested to withstand select fire SCAR 17 recoil.
Lifetime guarantee
Approximately 1350 out the front lumens and candela is approximately 54,000. It is an excellent overall light head good for indoor or outdoor use.
6061 Series Alum bezel with Mil-Spec Hard Anodizing.
Ultra clear BOROFLOAT® lens allows 98-99% light transmittance.
| | | | |
| --- | --- | --- | --- |
| Weight: | Weight (W/O Battery): | Width/Diameter: | Length (no tailcap): |
| 4.2 oz | 3.3 oz | 1" (no head) | 3 1/2 " |
Length + Clicky Tailcap:
Length
+ Surefire UE
+ End of Modbutton Plug:
Length
+ Surefire DS00
+ End of Modbutton Plug:
4 1/8 "
5 1/4 "
6 "