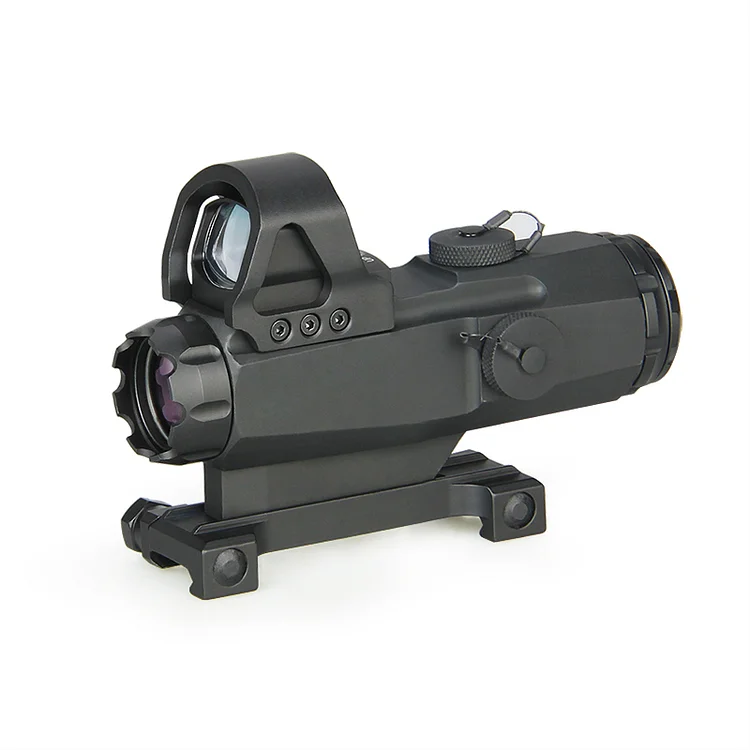 Specifications
| | |
| --- | --- |
| Linear FOV (ft/100 yd) - High | 32.00 |
| Linear FOV (m/100 m) - High | 10.60 |
| Eye Relief (in) - High | 2.70 |
| Eye Relief (mm) - High | 69.00 |
| Elevation Adjustment Range (MOA) | 60.00 |
| Windage Adjustment Range (MOA) | 60.00 |
| Exit Pupil (mm) - High | 6.00 |
The new Mark 4 High Accuracy Multi-Range Riflescope (HAMR), a scope that is as devastatingly effective as ruggedly constructed. Compact and combat-ready, the HAMR is designed for precise mid-range distance marksmanship and fast target acquisition in bright daylight, low light, and at night.
Rifle scope includes telescopic sight, collimating optical sight, and reflex sight.The telescopic sight and the reflex sight are the most popular, and used at day, also name day scope/day sight. In additional, if we add night vision on the day scope, it's called scope/night sight.
A telescopic sight, is asighting device that is based on an optical refracting telescope. They are equipped with some form of graphic image pattern (a reticle) mounted in an optically appropriate position in their optical system to give an accurate aiming point. Telescopic sights are used with all types of systems that require accurate aiming but are most commonly found on fire arms, particularly rifles. Other types of sights are iron sights, reflector (reflex) sights, and laser sights.