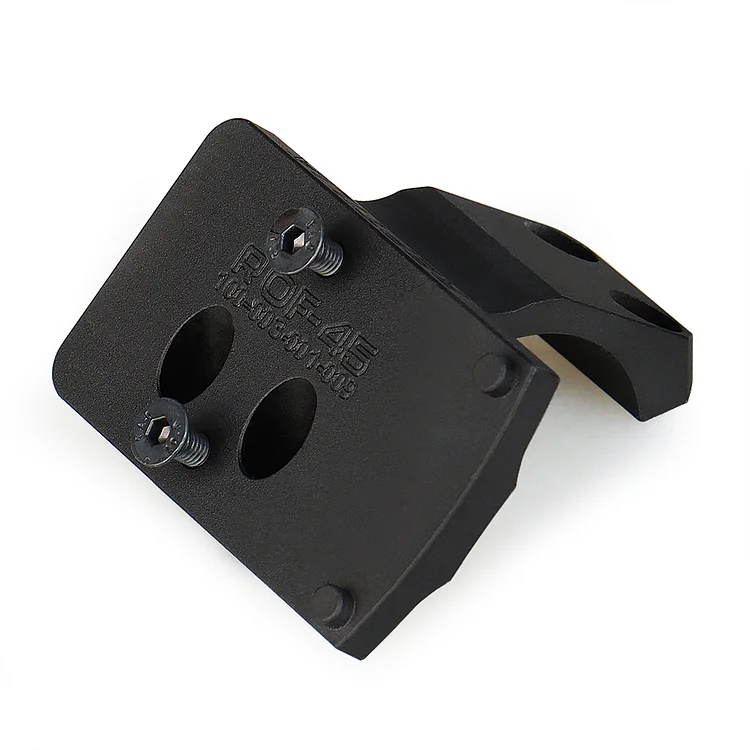 RMR type mini dot sight angled mount base compatible with GEISSELE Super Precision 1.93 inch high rise mount (30 mm diameter).
The REPTILIA ROF-45 RMR mount is reproduced.
* Basically, it is supposed to be combined with SOTAC brand replica products.
SRO type dot sights can also be installed as long as the screw positions match.
Material CNC aluminum alloy
Weight: about 26g