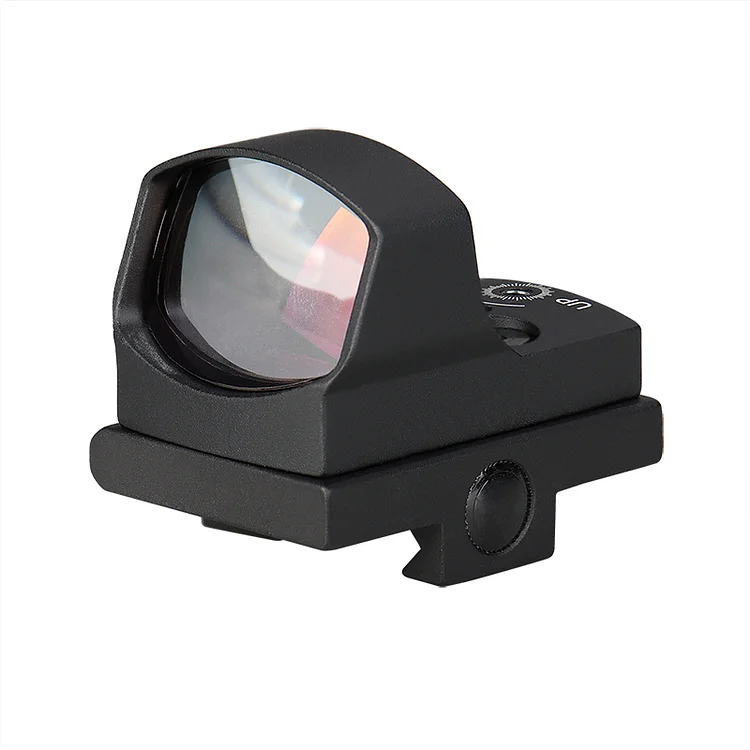 Magnification:

1

Objective Lens Diameter:

20mm

Parallax:

<2MOA

Parallax Correction:

50 yards

Adjustment Type:

Manual adjustment

Shock resistance:

500g

Elevation/windage adjustment range

>60MOA

Dot sight:

3MOA

Reflex Lens Coating:

Red layer coated

Dot brightness:

Auto by light

Color:

Black

Texture of material:

Aluminum

Operation temperature range:

-20℃~+60℃

Storage temperature range

-20℃~+60℃

Fit rail:

21.2mm

Battery:

CR2032

Power supply

3V

Contains:

Two Battle Plates:

* 1911 Standard 6A

* Glock MOS

One Mount:

* Universal Bracket
The Red Dot Sight is available for hunting air rifle , When selected as a weapon attachment, the Red Dot Sight replaces the airsoft's iron sights. The Red Dot Sight is obtained by completing the first marksman challenge of any Ass ault Rifle, Submachine, Light Machine , or Shot. The Red Dot Sight is popular because it allows full peripheral vision and is clearer and easier to use than iron sights and other optics. However, the Red Dot Sight does not actually increase the airsoft's ADS accuracy, which is always actually infinite.