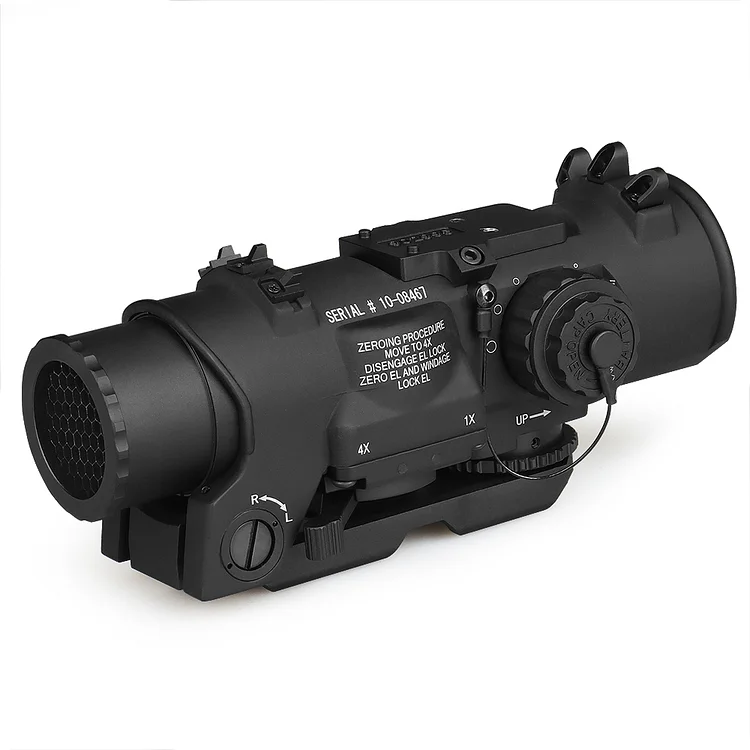 First truly dual field of view combat optical sight, it switches instantly from a 4x magnified sight to a 1x CQB sight with the throw of a lever.
* Reticle: Red
* 1-4X 5.56 Reticle
* Brightness adjustment: 11 levels
* Obj. Diameter:37mm
* Equipped with an A.R.M.S. type through lever QD mount compatible with 21.2mm rail as standard, it can be attached to a Picatinny rail with one touch.
* Equipped with RMR adaptor plate.
* Power source: button battery CR2032 x 1